The card section at my local Walmart is an absolute mess. To imagine this, think of everything you see in the card aisle, throw it all into a giant pile, and shove it back on the shelf. Or, maybe even more accurately, think of the Springfield tire fire ...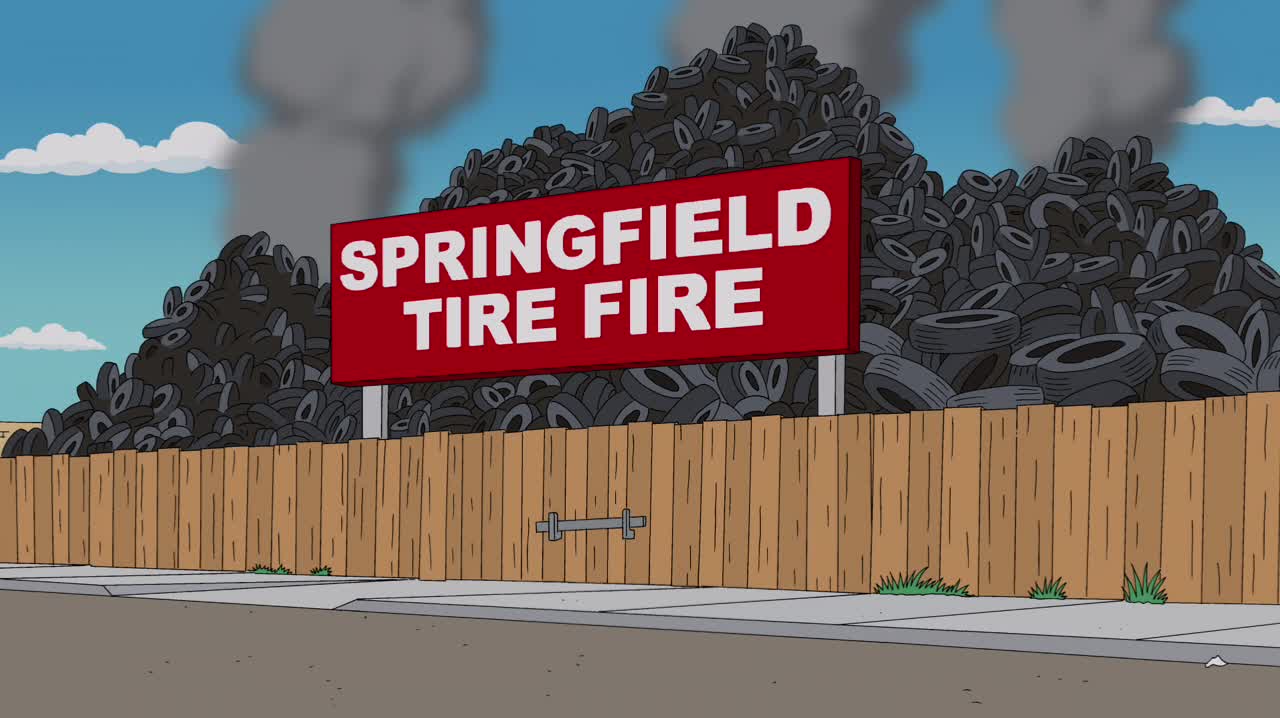 Actual picture of Walmart's card aisle
Anyway, I was trying to find a rack pack or a jumbo pack of anything interesting since I was in the mood to buy cards. But, alas, it was to no avail as the only things I could find were a few rack packs of basketball cards. I should've stopped there and called it a day. As I was about to give up my search, I looked down to the discount bin and amongst packs of Magic the Gathering and Pokemon strewn about, I saw a value box of 2009 Upper Deck baseball. "How in the heck did that wind up here?" I thought. I saw the price, $3.48 for 75 cards plus a "Starquest" pack, whatever that is. I felt that was justification enough for me to warrant getting it and I tossed it in the cart.
Once I got back home and tended to a few things before the in-laws visited, I had just enough time to tear into it. The 75-card brick was vacuum sealed I guess to prevent damage, not that damage would've hurt 99 percent of them. I thumbed through twice, found a few interesting cards, and put the rest in my sorting box to be paged up.
Here's a handful of the better of the base cards from the brick. The Montero card was the only horizontal card in the batch but I really, really dig it.
Some cards from the award winners sub-set. I forgot about Cliff Lee's stint in Cleveland so I guess that's one thing that these old value packs can provide, cards of players with teams I'd forgotten they were with.
Three Reds were included in the 75-card brick. Bill Bray was a serviceable reliever for the Reds for a handful of years. I still think the Reds giving up Edison Volquez was a horrible idea.
These "sports" inserts of Derrick Lee and Nolan Ryan. were pretty much the only kind of inserts of any kind in there.
My favorite base card of the entire box. It's not often that I come across a late career Ken Griffey Jr. card, and it's even less than that when it's a Mariners card. This, right now, becomes my favorite card of Griffey I have in my collection.
So, those are the highlights of the 75-card stack. There was also a three-card pack of Starquest cards. Let's see if I get anything good.
Yep ... just as I feared. Three minor stars. On the back, these are all labeled as "turquoise commons", not exactly best way to close out this box.
So, was this worth the $3.50? Probably not and 95% of the cards in the box I could've lived without but still, it was kind of fun to go back in time and gain some new cards for the collection.